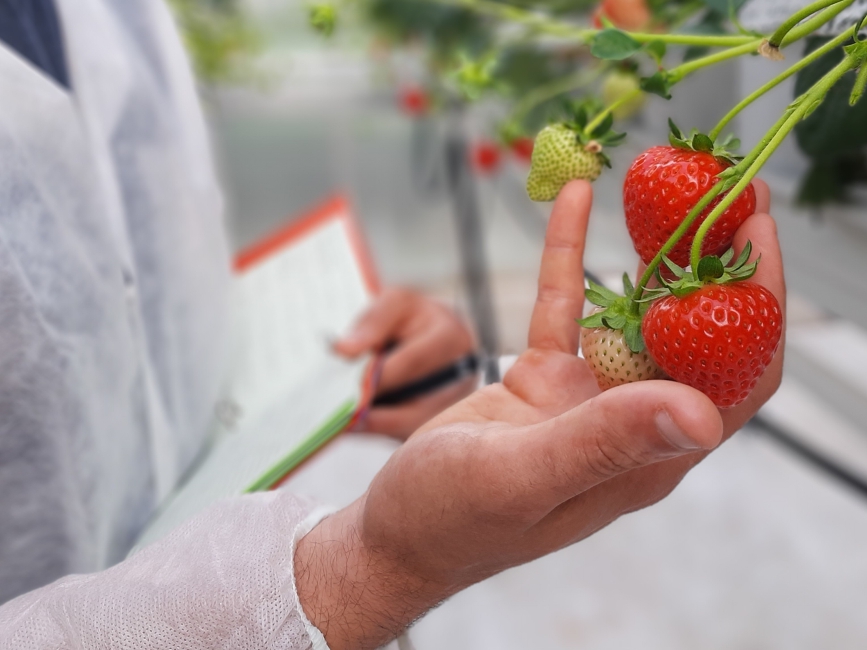 ABZ Seeds: Strawberry F1 hybrids from seed
A unique concept in the world of strawberries
The revolutionary strawberry-from-seed concept from ABZ Seeds is unique in the world of strawberries and has many functions: there are varieties for the strawberry grower, the garden plant grower and the amateur gardener. The worldwide sales of our wide range show that it is possible to grow strawberries from seed in a reliable way. Read what this unique concept means for you:
Strawberry specialists from Andijk-Holland
New at ABZ Seeds
Strawberry F1 'Estavana'
A strong, vigorous plant with a high yield of tasty, juicy strawberries. This variety achieves our goal of supplying tasty, long-life strawberries to the Retail Market.

The 'Estavana' strawberry was baptised by none other than top handball player Estavana Polman, after whom the strawberry is named.

With a strong ever bearer like F1 'Estavana', every grower can 'score' easily!
Wide range for the professional grower
Tailor-made strawberry varieties for the strawberry grower, garden plant breeder and amateur grower.
We offer a wide range of top quality ever bearing F1 hybrid varieties for all markets, cultivation methods and seasons. Our varieties have been specially developed and selected to meet all your cultivation needs!